Schools are open. No they aren't. It's fully remote. It's hybrid. 
It seems the only thing that is certain is the uncertainty of what the schools will choose to do. So where does that leave you: the parent. The teacher. The teacher who is a parent. The working parent. The stay at home parent. The now working from home parent. Throughout COVID19 people have defined their roles more than ever. They have had to change the way in which they learn, work, and live. And the world thought by Fall of 2020, we would see a different world than that of what we saw this past March. One thing that has remained the same is the continued unknowns faced. And the continued amount of overwhelming emotions when trying to navigate this world are not something you have to do alone. Below is a compiled list of the things you need to know and do this fall school year. No matter your role in life, it is true that this is the first time we face entering a school year going into unknown territories. 
1. Setting a Schedule 
They say routine is a powerful tool. They. Whoever they are, we want to make sure we aren't living life for them. But one thing is true: routine in the morning can help set the tone for the rest of the day. Make this a fun activity with the family. Get out oak tag, a dry erase board, or even a blank piece of paper, and write out the schedule for the week. Each family member can then make smaller schedules just for themselves that they keep to know what each morning routine will look like based off the schedule for that week. Preparing for the week can help the home stay in harmony. We cannot always predict what the outcome or rules will be, but knowing that we need to follow whatever guidelines come along will be easier to do so when there is a schedule put in place. If trying to set a schedule is overwhelming: check out our Work From Home Workbook. Packed with tips of what to while navigating work from home life and school life this fall, you can get the support you need. 
2. Providing a Safe Space 
When the pandemic hit this past spring, people were forced to change their lives over night. This meant that kitchen tables were used as both an office and a space for the mac and cheese. And while that still might need to be the case for the fall because not everyone has separate office spaces or extra rooms, its important to know what space is used for what at each part of the day. If the kitchen table is being used as a class room and as the dining hall, make sure that the schedule reflects this. Blending both of these worlds together still throughout this year can seem daunting and upsetting for both children and parents. Encourage family members to stick to the routine to take time away and breaks when necessary. Breaking it up like this will seem less overwhelming and make you feel less trapped.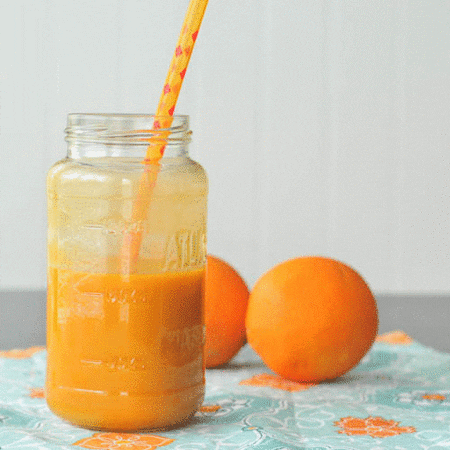 3. Healthy Eating Habits
This one is super important and often overlooked. Did you gain the quarantine 15? Or did you work out and eat healthier? Every person used their time differently because this was the first time we were all experiencing a global pandemic. So no matter how you spent your quarantine, don't get mad at yourself for it. This was new territory that you were facing. And now that we have done this for a while, we are finding the things that worked and didn't work so well. One thing is for sure that its important to eat healthy at all times: and especially during high stressful moments. That includes going back to school this year. Making sure you and your child have a full breakfast as well as healthy lunch and dinner choices, is crucial in your overall wellness. Did you know your gut and mind are connected? They are! And because of such, we truly have to feed our minds in a healthy way to have fit and positive brains. 
4. Find Fall Activities 
Back to school often brings signs of fall activities: pumpkin picking, fall sports, and playing in the leaves. With the unknown of what will happen with fall activities (crossing fingers on this one folks – love to apple pick and bake so let's hope for a fun fall!) its important to prepare for what CAN be done. This means finding activities both in and out of the home that are fun for you, your child, and your family. Think of activities that you can find to do in the home that might make for fun fall decor. Or maybe finding a new park to go to! If your child plays sports and they are not on for the fall, find a way to incorporate this similarly within your home and make it a family affair!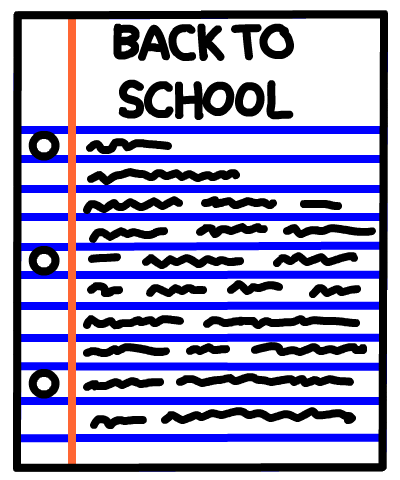 5. Prepare Like the New Year of School 
Some sense of routine for the new school year is important. If every year you go to buy school supplies with your child, than its important to do just that. If you don't need as many supplies as last year: that's okay! Keeping the school year tradition of getting ready in some way is crucial. Its an overwhelming and frustrating time for all. And your child can feel that. Explore with them the frustrating feelings they may have as well as exploring yours. During this time, come up together with the list of things that you usually do to prepare and which ones you can still do together even if the school year will look different. Having your child feel comfortable with you and knowing that you are there support them is always how the school year should start.