Pursuing therapy during the internet age is empowering. Gone are the days where you have to drive miles to your session or wedge your appointment in between your busy schedule. Our teletherapy clients love the feeling of staying committed to their mental health, in the time and place that works for them. However, everyone wants their teletherapy session to be effective and reap the same benefits as a face-to-face session. So, what does the research say?
Teletherapy is Just as Effective as Face-to-Face Therapy 
A comparison study in the Journal of Affective Disorders found no significant differences in treatment outcomes between those receiving teletherapy versus face-to-face therapy (Wagner et al., 2014). Interestingly, during a follow up study, the teletherapy participants showed more stability in their outcomes than the face-to-face participants. A similar study in Clinical Interventions in Aging compared group teletherapy versus group therapy in a clinic-based setting (Kharti et al., 2014). The results indicated that the teletherapy group met the same standards and outcomes as the clinic-based group.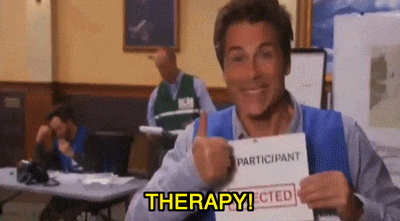 What Do the Therapists Think?
Our therapists are hardly surprised that the research consistently demonstrates the effectiveness of teletherapy. During teletherapy, we use the same techniques to assess and treat our clients that we would use during a face-to-face session. Part of what makes therapy so effective is the client-therapist relationship. The location never mattered, it's about connecting with each other, even if it's through a screen.
People Like Teletherapy
In many clinical studies, researchers survey their participants on their perspectives and feelings towards the treatment they received. A study in Behavior Today looked at how satisfied their participants were following treatment for depression via telehealth (Tutty et al., 2010). Their participants reported a high level of satisfaction due to having the session in the privacy of their own home and the flexibility they experienced around scheduling.
Teletherapy is Changing Lives
Accessibility to quality mental health services is a long-sought dilemma in the public health sector. Luckily, teletherapy is a practical solution! The Journal of Rural Mental Health published a study in a rural area of Utah where a group of women received teletherapy for depression (Oppenshaw et al., 2012). The study demonstrated that the use of telehealth services is a solution for those who are unable to access mental health due to geographic restrictions. Those of us in the mental community jump for joy when we read studies like this. We know therapy changes lives and we want all people feeling good, no matter where they live.
References:
https://www.ncbi.nlm.nih.gov/pmc/articles/PMC4019624/pdf/cia-9-765.pdf
https://www.sciencedirect.com/science/article/abs/pii/S0165032713005120
https://henry-health.com/wp-content/uploads/2020/01/Teletherapy-Efficacy.pdf
https://psycnet.apa.org/record/2013-14906-007