"Hey Becky how are ya?! How was your weekend?!"
Sounds like a nice interaction. One you might see in the office Monday mornings. Parents talking about their long weekend. Teachers sharing about theirs. And diving into the work week. One that is in person. One with human interaction. And by Thursday, we just cannot wait for the weekend again. If only we worked from home so that our weekends would be spent for time with friends and family instead of home chores. And maybe while at home we can throw a load of wash on. Clean the dishes. Or even shower midday on our lunch break. Ah! The vacation of remote work.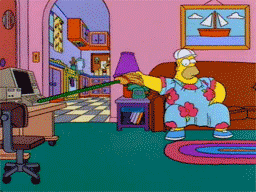 And then many of us were granted that "luxury." But it happened over night. In lightspeed we were forced into having our lives turned into the Jetsons. School online for toddlers who have difficulty sometimes even watching the screen for Mickey Mouse, now having to see their teacher. Or do worksheets. And at that point, who is REALLY doing the work? Oh yea. Mom or dad or caretaker. Schoolwork: it's become a family affair.
So for those of us working remote jobs, we try juggling it all. If we have children. We are navigating their schoolwork while still maintaining our own job. Those conference calls? They are starting to look a little bit different. Little Suzy really DOES require as much attention as Becky told us she did. She seems to need her mama a lot more than we gave mama credit for. So we tell Becky to sign off. Not because we think she isn't capable. Because we think she needs the five minutes to give Little Suzy some attention and love. Because Little Suzy has a para in school. But now, mom has become both a teacher and a para. So we tell Becky we can take it from here. And give her some time and some space.
For some, just reading these words gives us thoughts of anxiety. Because the workload for you has become double (if not triple). Those anxious feelings are something many of us are experiencing. But we are all experiencing this in a different way. And while this is something common for many people right now: it doesn't mean you shouldn't get support. Learning more about anxiety, the impacts, and how to get help is important. At a point, many of us did not get the glimpse into the lives of others until we were all living similarly.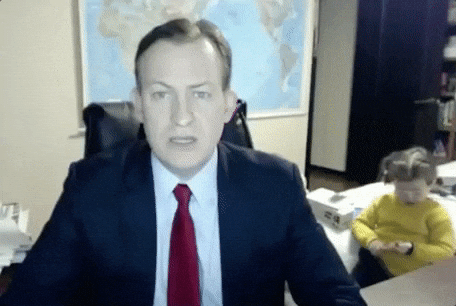 Remember this meeting that floated the internet not all that long ago? How many of us are seeing more and more meetings like this? And at one point, we may have gotten irritated and thought, "we only have an hour for this meeting can't he watch TV or something." But now we feel it. We see it. We recognize that outside of our jobs, our coworkers are human. And the blended time of working from and being a parent at home has blurred lines. There is no off switch. Our children do not know that.
Children or not, the times are changing. At least for now. But now is the part we have to worry about right? So let's look at the patterns. How did Tom show up to work today. Was he in his pajamas when you hopped on the Zoom call? If you look in the mirror, were you wearing yours too? Recognizing that there is a commonality in the way in which we are getting dressed and being motivated makes us realize we have a lot more in common than we all thought.
Maybe except for office décor. Let's talk about it. When you hop on to Zoom, you notice that Gabe has a ton of martial arts décor in his office (shout out to The Office fans who get this reference). And then there is Leslie (Parks and Rec anyone?) who has tons of décor related to history. Both of which are accessing the meeting from their home office. You notice an antique teapot in the background of Nancy's kitchen – because she doesn't have a home office. And little by little you start to look at the spaces around your coworkers. It gives you time to really know them. Sure their office space on a day to day has touches of these items, but maybe you never really knew how much they loved the things they say they do. So you get to know them a little better. And it makes you realize how unique you each are and that uniqueness can really bring people together in times of uncertainty.
Did you check in with your co-worker to see if they had a support system? Do you have one? The impacts that support can have on a person can drastically change the way in which we are able to get through the more difficult days. Unfortunately for many, we don't know who our support system is.
That's a lot of reflection! When we first started in quarantine, we thought that this was only going to be our lives for one week. And so we reflected, and recognized that it was difficult to get through but that things were going to change.
But wait:
It's been much longer than one week! And we don't know when the change will take place to bring us back to the routine we were used to. Us therapists, we often like to remind people that change is hard and it takes time. Yet: overnight we were forced to flip a switch on our lives and make a huge change in the patterns of our lives, the lives of loved ones, and so many more. So how do we gain a sense of what to do in the weeks to come to make this a new routine for us?
Check in on your friends. On your family. On your coworkers. Let's spread love and kindness from where we can.
We created a workbook to help you with your routine.